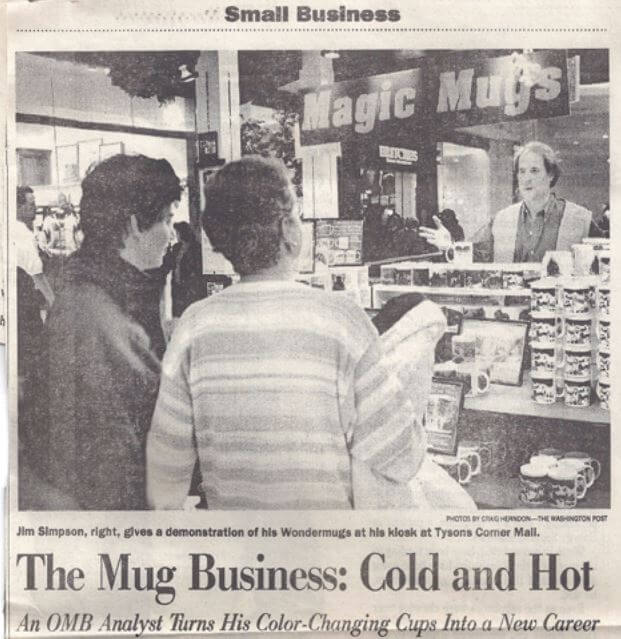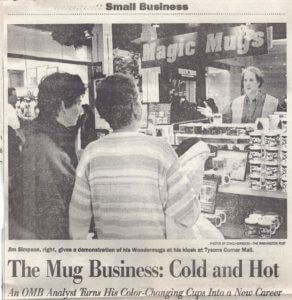 Wondermugs® are fascinating color and design changing coffee mugs that change dramatically when a hot beverage is added. Over 62 unique designs make them perfect gifts and a great mug to use at work or home–Fun for the whole family!
Wondermugs® was started in 1994 with the vision of creating an entirely new line of unique, high quality gift mugs and glasses utilizing color-changing or "thermochromatic" ink. Name artists have been used for many of the designs. Art Wolfe, an internationally reknown photographer, provided photos for the Wondermugs of Nature line and the "Autumn Leaves" mug. The "Winter Wonders" mug features artwork by well known Gaithersburg, Maryland artist, Eric Mohn. A quadriplegic since a 1963 auto accident, Mr. Mohn paints holding a brush in his mouth. The Undersea Wonders line was drawn by Scott Tubby, a well known artist and sculptor who's other work has been displayed at Washington's famous Renwick Gallery. Other designs have been provided by Wondermugs'® staff of talented local artists. Developing Wondermugs® has been costly and time consuming, taking from three to ten months for each new design from concept to market.
Wondermugs® were first introduced at the May 1994 New York Stationery Show with only two completed designs–the "Magic Christmas" mugs. By Christmas of that year, they were selling in over 500 outlets nationwide. A registration for the trade name "Wondermugs" was granted by the U.S. Patent and Trademark office in 1995. The first Wondermugs® website was launched in 1997.
Color-changing or "thermochromatic" mugs are not new but Wondermugs® has earned its singular success by combining this fascinating technology with uniquely beautiful artwork and popular themes.